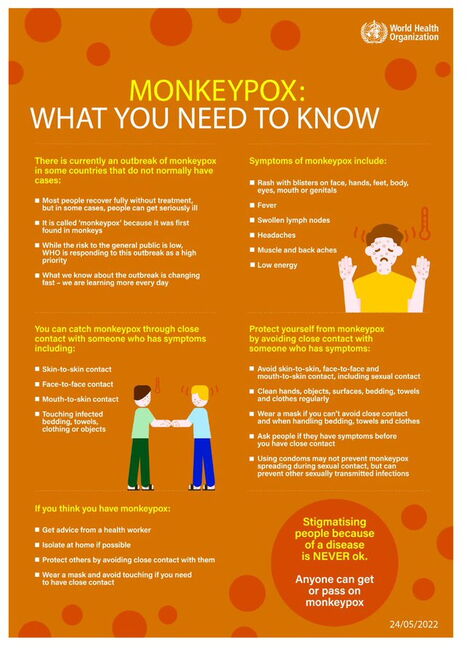 The World Health Organization (WHO) has issued an advisory to the Kenyan government regarding the continued spread of monkeypox in Africa.
In a Thursday, June 23 statement, the global health body advised Kenya to be vigilant about the disease after a single case was reported in South Africa.
The WHO said South Africa had reported the first case where the patient had no travel history to any of the countries reporting the disease.
WHO Guidelines on Monkeypox
WHO
In addition, they advised health officials to prioritize contact tracing in order to contain the disease.
"With the first case of monkeypox confirmed in South Africa with no travel history, WHO is urging African countries to step up case surveillance, including contact tracing. Although monkeypox is an acute disease, it is rarely deadly." read the statement in part.
According to the WHO, monkeypox can be contracted through skin-to-skin contact, face-to-face contact, mouth-to-skin contact, and contact with infected surfaces such as bedding, towels, and clothing.
The disease, known for blisters that appear on the skin all over the body, also has symptoms such as fever, swollen lymph nodes, headache, muscle and back pain, and low energy.
The WHO has also advised members of the public to avoid skin contact to prevent the spread of the disease in case the first case is reported in the country.
"Avoid skin-to-skin, face-to-face, mouth-to-skin contact, including sexual contact. Clean hands, objects, surfaces, bedding, towels, and clothing regularly.
"Wear a mask if you cannot avoid close contact and when handling bedding, towels and clothing," the WHO advised.
Last month, Principal Health Secretary Susan Mochache assured the country that it was on high alert for the disease, especially at the country's entry points.
She said no cases had been reported in the country, urging TAUT to be vigilant for symptoms.
"We have nothing to fear, we will use the same surveillance mechanisms that we used during Covid19 to respond to the monkeypox epidemic. We have the capacity to test," she said then.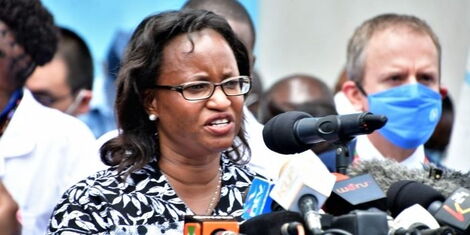 Principal Health Secretary Susan Mochache speaks to the press in May 2020
Ministry of Health
deadly sex