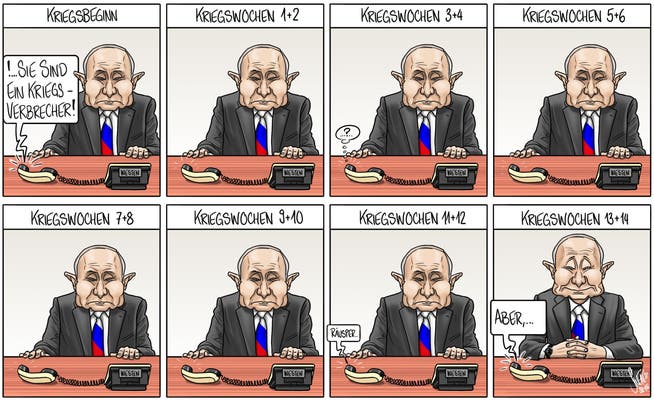 The West must not stop helping Ukraine now
The war in Ukraine is costing the West dearly, while energy prices and inflation are rising. There is a risk of war fatigue. However, Ukraine needs additional support if Vladimir Putin's assassination train is to be stopped.
Volodymyr Zelensky accuses Henry Kissinger of wanting to appease Vladimir Putin – comparable to the appeasement that then British Prime Minister Neville Chamberlain tried to appease Adolf Hitler.