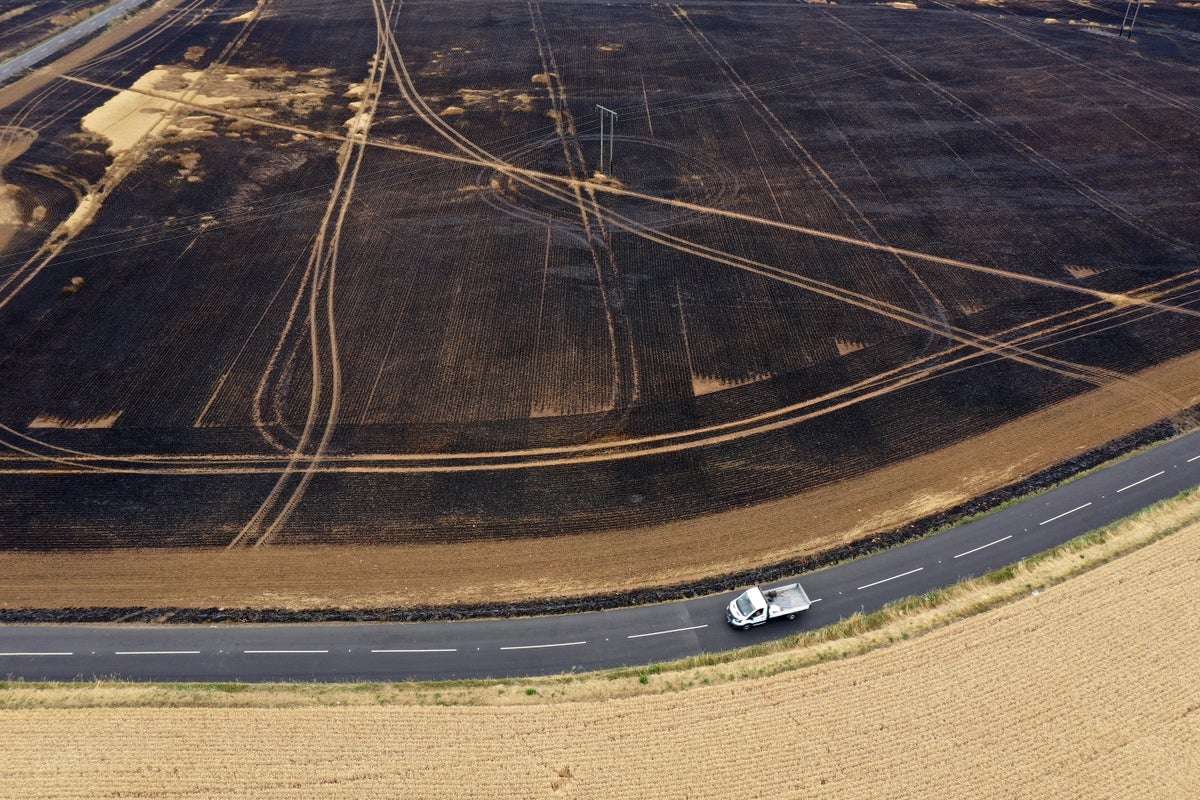 Temperatures will soar into the 30s next week as another heat wave grips the UK.
Britain will see temperatures of up to 28°C on Sunday before the heat wave turns into an unusually dry August next week, forecasters said.
The Met Office urged people to avoid the midday sun and stay in the shade as dry weather is expected to continue for another seven to 10 days.
Highs of 27C and 28C are expected to be reached in parts of southern and southeastern England on Sunday, with sunny spells forecast for most of the country throughout the day.
High pressure coming in from the Atlantic will bring "a lot of stable weather to England and Wales," Met Office forecaster Greg Dewhurst told TAUT.
Northern Ireland and Scotland will see some clouds at first, but as the high pressure area increases over the course of next week, the warm weather will also move further north.
Temperatures are expected to rise around the mid-20s at the start of the week, before rising to the low 30s and reaching the mid-thirties by the end of next week.
The build-up of warmer weather means "large areas of the UK will meet the heat wave criteria," Mr Dewhurst said.
The latest heat wave in July pushed the UK above 40 degrees Celsius for the first time.
The extreme heat has sparked bushfires across the country and led to extremely dry conditions that have forced water companies to ban garden hoses in some parts of England.
However, the Met forecaster said it is "very unlikely" that next week would see a repeat of July's record temperatures.
Rebekah Sherwin, deputy chief meteorologist at the Met Office, said: "There is some uncertainty about next week's temperatures, although the UK sunshine in early August will not have the warming potential of mid-July as the sun is lower in the sky and the daylight hours are slightly shorter.
"Both factors suggest it is highly unlikely that temperatures will peak well above the low to mid-30s. However, this would still be a hot spell of weather."
With Office Outlook
Sunday:
Dry with sunny periods for many, the best of the sun in the south. For many warmer than Saturday. In the far northwest more cloudy with sporadic rain over hills and coasts.
Outlook for Monday to Wednesday:
Cloudy with showers in the far north, otherwise dry with prolonged sunshine. Warmer in England and Wales