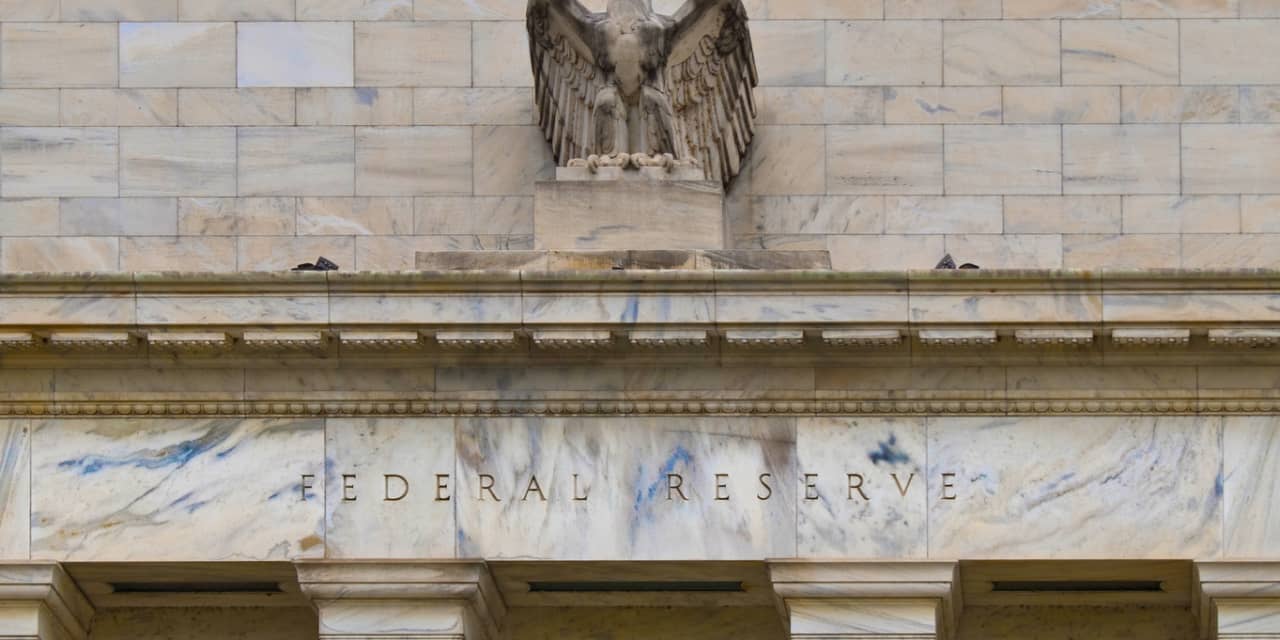 Retirees should watch their spending, especially after the latest Federal Reserve rate hike announced Wednesday.
For the third time in a row, the Federal Reserve said Wednesday it would raise the benchmark interest rate for the federal funds — this time by 0.75 percentage points, so that it hovers between 3% and 3.25%. Officials suggested it wouldn't be the last time this year and expect the rate to rise to around 4.4% by the end of 2022.
The news may seem alarming to retirees in particular, many of whom live on a fixed income. Raising the Federal Funds rate is the Federal Reserve's attempt to fight inflation, but many Americans are trying to do it themselves — while also coping with the stresses of market volatility. In recent years, the economic environment has been nerve-wracking at times for retirees, but also for retirement savers: market volatility has pushed 401(k) balances down, while rising inflation has made everyday expenses such as groceries and gas much more expensive.
The Federal Reserve said higher interest rates will herald other examples of "pain" for Americans, including a slowing economy and rising unemployment.
To see: The Fed's Big Job: History Shows Inflation Takes An Average 10 Years To Return To 2%
The first thing to pay attention to is spending, says Kelly LaVigne, vice president of advanced markets and solutions at Allianz Life. Companies have tried to catch up by producing a lot of inventory, and a slowing economy could make them competitive to sell their products at "tempting prices," he said — those sales can be attractive, but retirees and retirement savers alike need to be protective and curbing bad spending habits, LaVigne said.
US stock indices fell shortly after the Federal Reserve's latest announcement.
Volatility can be hard to bear, especially for someone whose nest egg is stuck in an investment portfolio, but retirees and near-retirees are often told to stay on track. "In reality, we have to protect ourselves from ourselves," LaVigne said. That includes sticking to a retirement plan and balancing risk tolerance with one's time horizon, financial assets and needs in the most rational way possible. One way to stay calm amid volatility: Don't look at your portfolio too often, experts say.
Also see: Ray Dalio Says Equities, Bonds Need to Fall Further, US Recession Coming in 2023 or 2024
Americans may also want to take this time to deal with credit card debt, as the rate hike will affect debt with higher interest rates, and check with their banks about interest rates on savings accounts, which will also rise as a result.
Now is the time for anyone retiring or nearing retirement to consider multiple income streams if they haven't already. For some Americans, that might just be a retirement portfolio and Social Security benefits. For others, it may be a pension, or an annuity, in addition to personal retirement savings. Many retirees have started working part-time after retirement as a way to bring in extra cash and maintain their investments, while other older Americans who have had to retire during the height of the pandemic are "not retiring," where they are again enter the labor market.
Additional income streams are useful in the present as it allows investors to leave their investment portfolios untouched (giving those investments time to recover from market volatility), but it will also be a boon to future retirement security if savers continue to contribute to a retirement or investment portfolio to use later in life when the cost of living inevitably rises. The health care costs of retirees have increased year over year in the past and are expected to continue to rise.
Regardless, retirees should take stock of how they feel right now with the latest rate hike and be mindful if the Federal Reserve raises rates again later this year, LaVigne said. "Look where you are now," he said. "Remember how this feels and try to plan ahead."
.