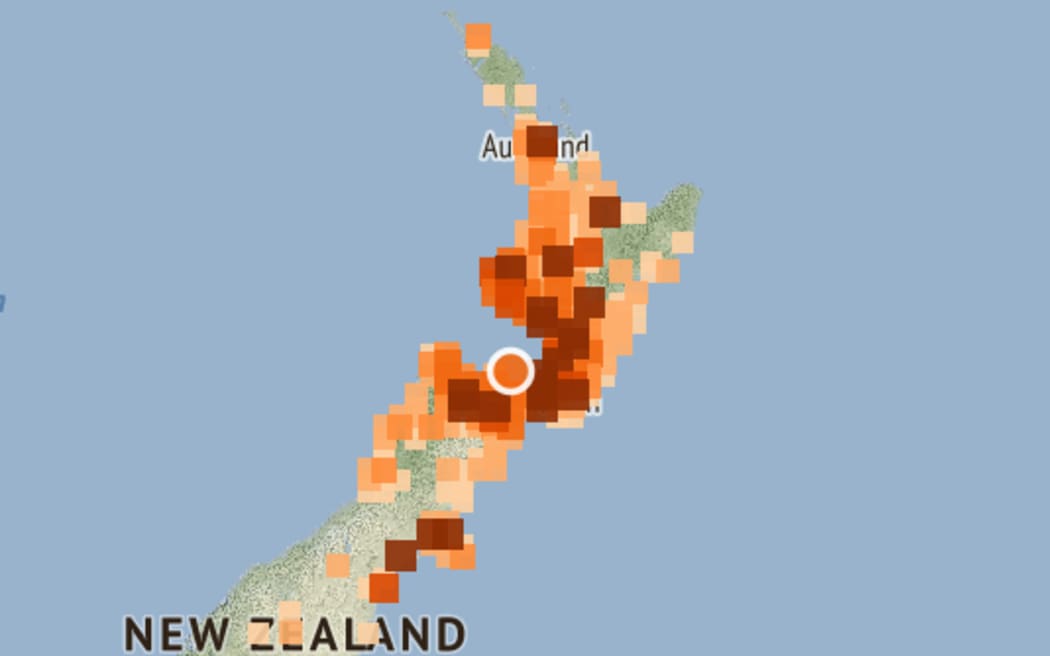 A powerful 5.8 magnitude earthquake shook the top of the South Island and the lower North Island last night.
GeoNet said the quake struck about 30km northeast of French Pass, on the north side of Tasman Bay
It struck at 9:07 p.m. and was about 51 km deep.
More than 44,000 people registered on the GeoNet website that they had felt the shaking in the 15 minutes after the earthquake.
The largest group of respondents at the time, 8145 people, said it felt like moderate shaking — what GeoNet described as an earthquake strong enough to wake most sleepers, with some shifting objects and some breaking glasses and crockery.
Respondents who reported more severe tremors were usually located in the center of the South Island, or on the south and west coasts of the lower North Island, from Wellington to the Taranaki Bight.
.