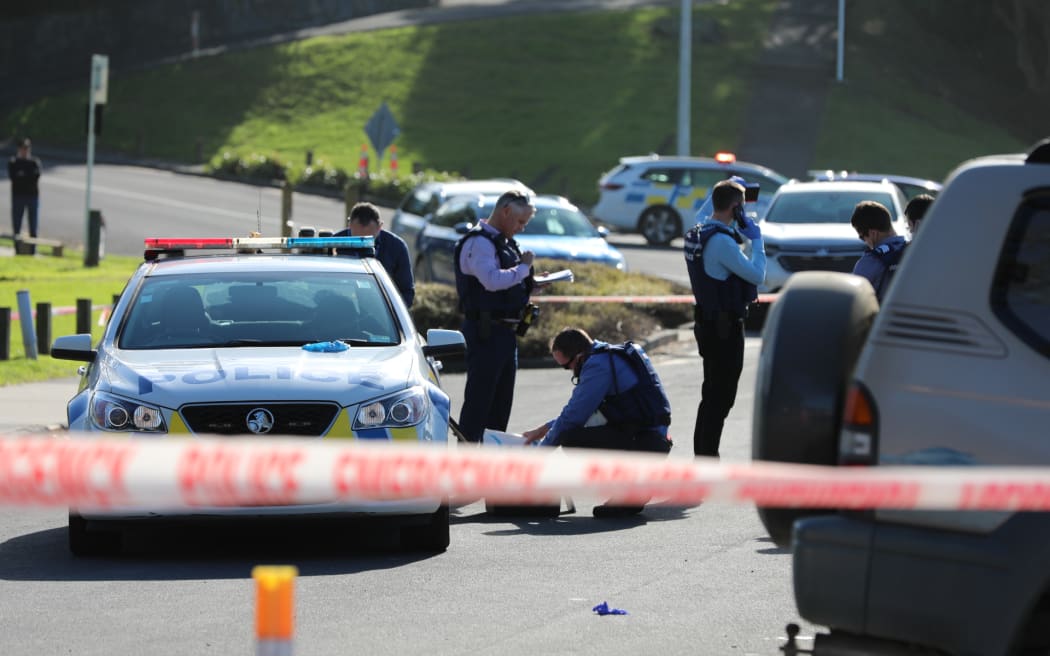 One person has been arrested in what police are calling an 'incident' which left several people injured on Auckland's North Shore.
Emergency services were called to Murrays Bay on the north coast, with locals saying police and ambulance vehicles began arriving around 11.30am.
Police said they are still investigating the number of people injured and the nature of the injuries. They said one person was in custody and helping with investigations.
St. John Ambulance confirmed staff were helping but would not give further information.
The entire beach was closed and police set up a cordon about 50 meters from the scene.
The manager of nearby Montrose Cafe Bistro and Bar, Damien, said he had spoken to people coming from the beach and rumors of what had happened were spreading like wildfire in the community generally. calm.
"People came from the beach and said the attacker had stabbed people in Murrays Bay and then he rushed to Mairangi Bay where he was hit with a crutch by a man," Damien said.
"And then the police caught him and he left in an ambulance."
As he spoke to RNZ, he said he could see police cars driving in and out of the cordoned off area.
"Another undercover cop car just sped down the road and then another marked cop car drove away from the scene," he said.
"There's a roadblock just outside our cafe. Just a police car parked horizontally across the road stopping traffic."
A woman working in a shop on Auckland's North Shore said it was scary to have so many police and ambulances converging on the area.
Shenee Birch works at Janbells Uniforms in Mairangi Bay and said she was told a man stabbed people on a nearby beach and then fled to Mairangi Bay on the footbridge.
"We saw loads of police, ambulances and maybe even a fire engine heading towards Mairangi Bay beach.
"From what I heard, apparently a man was fleeing because he stabbed a few people in Murrays Bay.
"He then headed along the walkway that connects the two beaches towards Mairangi Bay."
An RNZ reporter at the scene described the area as reasonably quiet with a few shops nearby in the cordon. It was not possible to see what was happening on the beach, and only police vehicles were in sight.
It is understood that two schools in the area are not closed as they are some distance from the beach.
People were asked to avoid the area.
More soon…
.