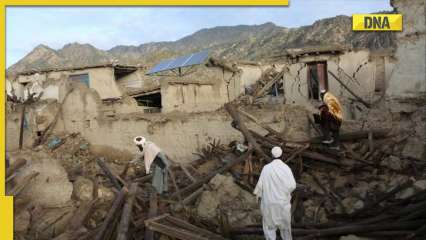 People stand on the rubble of a house damaged in an earthquake in Paktika province, Afghanistan, June 23, 2022 | Photo: IANS
A smaller quake hit an area in eastern Afghanistan after being ravaged by a devastating earthquake earlier this week. According to state media, at least five people were killed.
The new earthquake shook the Gayan district of Paktika on Friday morning, according to the state-run Bakhtar news agency. More than 11 people were injured, according to initial reports.
The war-torn region of the nation is already reeling from Wednesday's magnitude 6 earthquake that killed 1,150 people and injured many more, according to the latest figures from state media.
READ | US Senate passes first gun control bill in 28 years and knows list of measures included in new legislation
(With PTI entries)

.