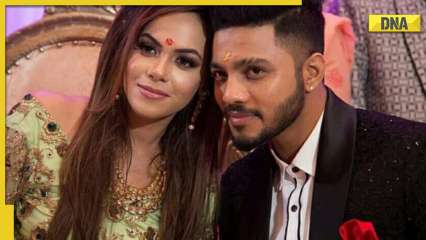 Famous rapper Raftaar and his interior designer wife Komal Vohra have decided to end their six-year marriage, and they will officially separate on October 6. According to the The AU Times report, the couple who got married in 2016 have been living their lives individually, and they had filed for divorce in 2020. However, the pandemic has delayed the proceedings. A source close to the couple confirmed to the publication, "Everything has been delayed due to the pandemic. They will sign the divorce papers on October 6."
The report also cited another insider who revealed the couple's marriage was in troubled waters days after they got married. He further added, "Both have moved on in their respective lives and the couple, as well as their families, remain cordial," added the source, who further revealed that "only those closest to you know." The publication even contacted Komal and she confirmed the report but declined to comment further. On the other hand, Raftaar declined to comment and ignored their multiple approaches.
The rapper and Komal met at a mutual friend's house in 2011, and it was love at first sight for them. They dated for five years and then got married in 2016. Earlier, Raftaar shared photos and moments from his wedding. But now the two have unfollowed and deleted their photos.
.