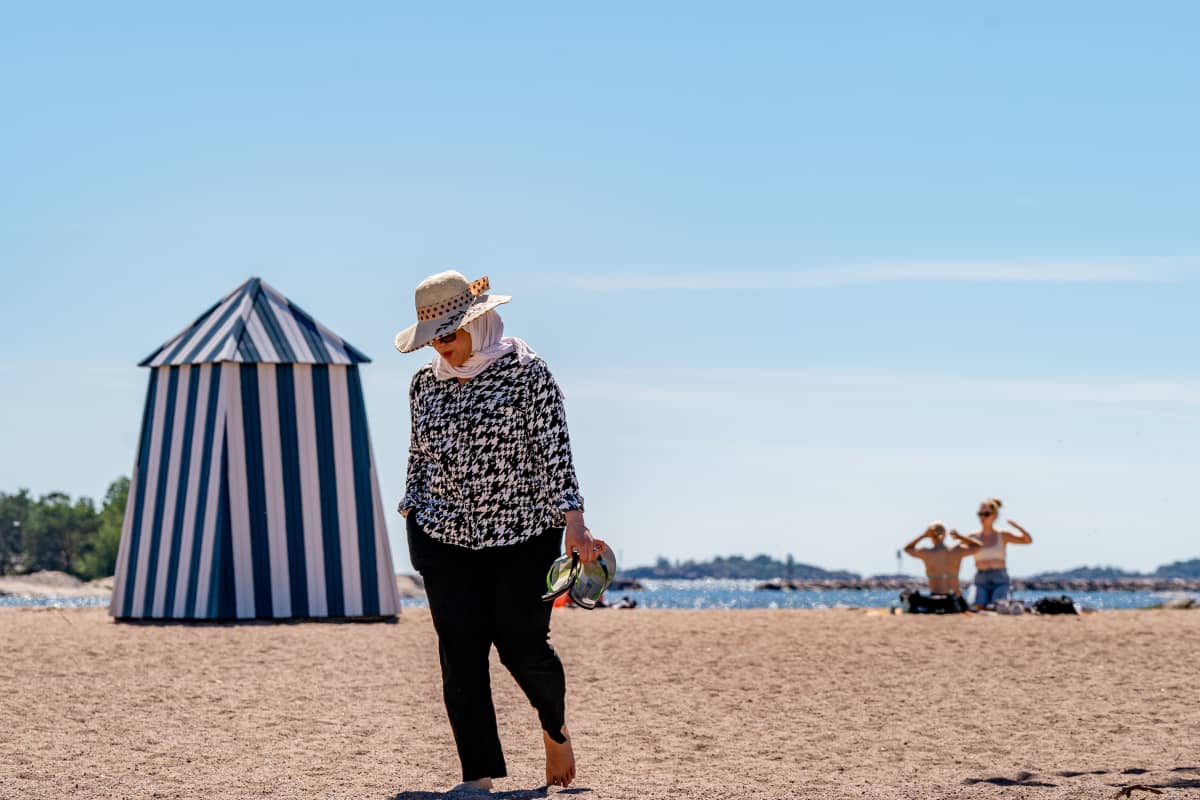 Despite previous forecasts, the heat wave from central Europe is expected to impact Finnish weather this weekend.
According to the weather forecast, a warm and sunny holiday weekend in midsummer is almost certain in most of Finland.
Daytime temperatures predicted for this Friday and Saturday have increased from previous forecasts this week and, with the exception of the northernmost parts of the country, midsummer will be warm across Finland.
The massive heat wave that swept across central Europe has moved south into Finland and will affect its weather from Friday. Even before the official start of summer on Tuesday, temperatures between 40 and 43 degrees Celsius were recorded from Spain to Germany.
"On Friday the weather will take a sharp turn towards sunny and warm conditions," the Yle meteorologist said. Joonas Koskela announced Wednesday.
The forecast is as certain as the weather forecast can be, according to Koskela.
The first multi-day warm weather forecast for summer will coincide with mid-summer and get warmer every day throughout the week.
Koskela estimated the mercury would peak on Sunday, possibly peaking at over 30 degrees Celsius. Either way, the warm weather will continue through next week.
The Finnish Meteorological Institute also predicted warm weather from midsummer. Overnight temperatures will drop to around 15 degrees.
Cool June so far after last year's record heat
While last June was record-breaking, with a long streak of days above 25 degrees Celsius in many regions, this month of June has so far been relatively cool.
The longest streak of more than 25 days ever recorded in Finland was a full month in Kouvola, southeastern Finland, between June 18 and July 18, 2021. During this period, Kouvola also recorded six days in a row above 30 degrees.
The other four longest heat waves all date back to 2014, when the Finnish climate warmed up.
The rains of the past few days will already be a distant memory in many places by the summer solstice. It is forbidden to light the traditional summer solstice bonfires due to the risk of forest fires on the coast up to Vaasa and inland towards Pirkanmaa.
On Wednesday there were forest fire warnings in the south between Åland and Uusimaa, also with strong UV radiation.
While the summer solstice occurred on Tuesday, Finland and the other Nordic countries celebrate the summer solstice on the following Friday and Saturday. In Finland, most festivities are concentrated on Saturday evening.