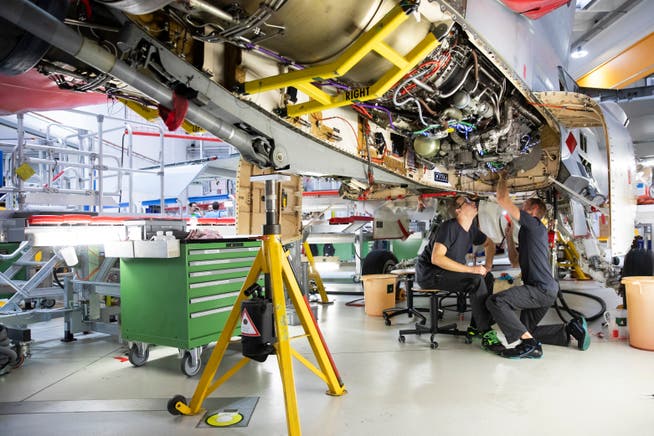 personal

New boss: Brigitte Beck becomes CEO of RUAG
Ruag has a new boss: Brigitte Beck is now at the head of the Swiss arms group. She succeeds Peter Bodmer, acting director since last December.
According to a statement on Wednesday, Beck will take over the band after the "split is complete." The former Ruag was divided into two departments: Ruag MRO Holding AG and Ruag International. While RUAG International is mainly active in the aerospace industry, RUAG MRO provides all security-related services for the Federal Department of Defence, Civil Protection and Sport (DDPS).
The focus is on maintenance and repair as well as servicing of military vehicles and fighter aircraft. Brigitte Beck is now in charge of this part. She currently runs "a company that develops innovative products in the area of ​​sustainable energy," according to the statement. Beck is a "proven financial expert" and has "many years of national and international experience in the machinery and energy industry". The federal company does not become more precise in its communication.
"The replacement of several weapon systems in the army over the next eight to ten years and the successful use of new technologies are among the major challenges for RUAG MRO Holding AG," the company continues. Beck can be quoted as saying that she looks forward to "a dynamic, competitive company with highly motivated employees". She replaces Peter Bodmer, who had been running the company on an interim basis since December. This after the departure of CEO Andreas Berger at the end of 2021. (abi/mg)