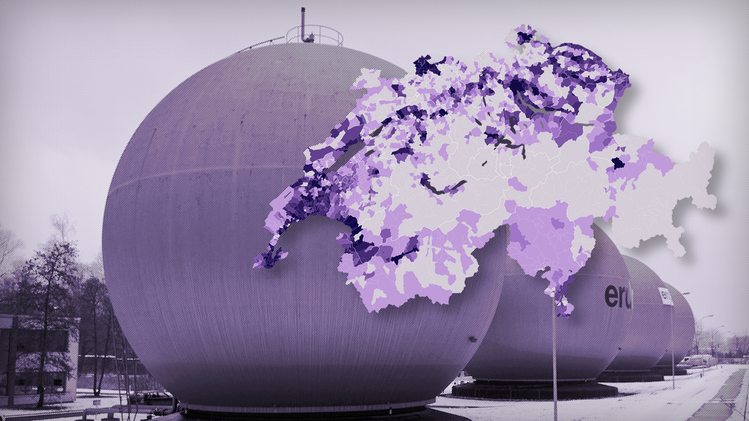 Your community is in danger when Putin cuts the gas
Europe and Switzerland face gas shortages if Russia continues to cut gas exports. We show which regions of Switzerland would be most affected by a lack of gas.
The figures for Swiss gas consumption have been known in Ukraine since the start of the war: 11% is the rather modest share of gas in Switzerland's total energy consumption. 47% – this is the proportion of gas coming from Russia in 2020. Russia is by far the most important supplier, although Switzerland only gets its gas indirectly from the country.