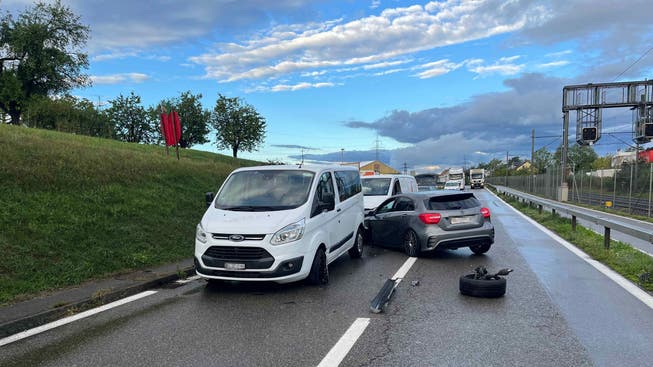 traffic accidents

"For safe vehicles": popular initiative crashes before the election
Manufacturers of vehicles can still not be held liable in the event of traffic accidents. The federal people's initiative "For safe vehicles" already fails in the collection stage.
Not only who drives a vehicle, but also its manufacturer should be held accountable in the event of an accident. A citizens' committee wanted to anchor this principle in the federal constitution. A year and a half ago, it therefore launched the federal people's initiative "For Safer Vehicles". Since then, the initiators have had time to collect the 100,000 valid signatures needed to bring it about.
As can be seen from a report in the Federal Gazette on Wednesday, the initiators have already failed with their request at the collection stage. According to the Federal Chancellery, the TAUT for submitting the signatures has expired without being used.
Judgment as trigger for popular initiative
According to the initiators, neither parties nor associations supported the project. A seven-member citizens' committee was behind the initiative. Its spokesman, Didier Baudois, told CH Media at the launch that the trigger for the popular initiative was a fatal accident in 2015 in the canton of Fribourg. The driver of a pick-up turned right and ran over a woman.
In court, the case finally ended with an acquittal because the driver of the oversized vehicle could not see the elderly woman. "Something like this shouldn't be allowed to happen," was how Baudois justified his commitment to the "For Safer Vehicles" initiative at the time. (sat)