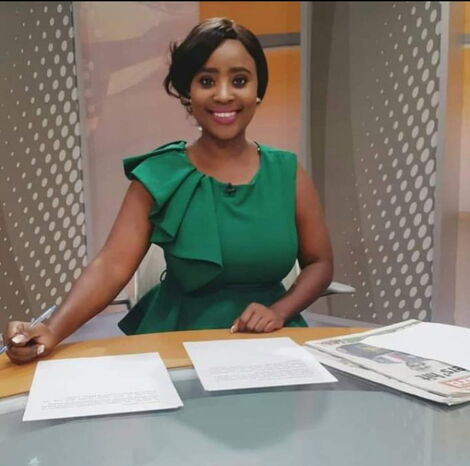 citizen TV is known for surprising its news anchors in their special moments in a big way, for decades since it has become the country's premier media house in daytime and primetime programming.
The surprises range from cakes for their birthdays to gifts for marriages and weddings, symbolizing good luck on their departure.
However, some anchors left the station on a whim without much ado, nor did they offer closure to their followers.
Here's a list of five news anchors whose shine on citizen TV's screen dimmed abruptly.
1. Zindzi Kibiku
Former Citizen TV News host Zindzi Kibiku.
File
In 2019, the rise of former TV star Zindzi Kibiku after her entry into media circles in 2015 threatened to KTN.
Over the next four years, Kibiku became one of the most sought-after show hosts, landing her a role on the station's morning show alongside Michael Gitonga.
Shortly after, her star caught the eye of citizen TV executives and she was poached for the station's morning show.
Months later, however, she disappeared from the screen and was not seen again.
2. Kirigo Ng'arua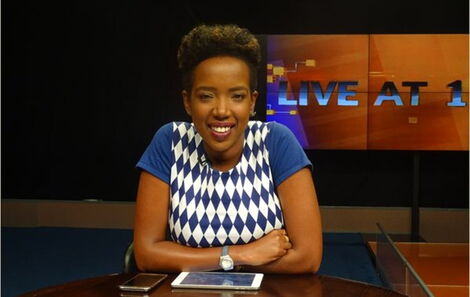 Former Citizen TV anchor Kirigo Ng'arua in the station's studio.
Twitter
In 2016, Kirigo Ng'arua was one of the stars of the Kilimani-based station and was known for hosting the lunchtime news before abruptly leaving. Ng'arua was fired minutes before her lunchtime news bulletin.
She revealed that the station was planning to lay off some staff members and her name was the second when she glanced at the list.
"I was in the office, I was actually preparing for the 1:00 PM news. It was around 12:30 PM and I was literally the second person on the list to be called.
"There was talk of it happening, so part of me expected it. There was definitely a shock that it actually happened, but I just accepted it," Kirigo said in a later interview.
3. Terryanne Chebet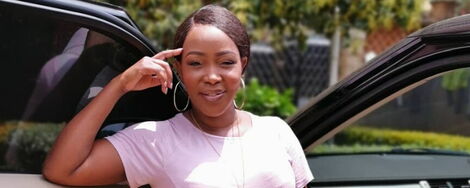 Former Citizen TV news anchor Terryanne Chebet in an Instagram post on April 12, 2020
Instagram
Earlier citizen TV anchor Terryanne Chebet, at the height of her fame, was one of the foremost business journalists in the country.
Her story in the field was also dramatic, as her entry into journalism was accidental.
Chebet started at Kenya Broadcasting Corporation (KBC) and had set her sights on becoming a producer, but went to TAUT Africa just before he decided to leave the media industry.
Things didn't go smoothly for Terryanne as she struggled with business news, telling how she interviewed former governor of the Central Bank of Kenya, Njuguna Ndung'u, only to have her boss question her business knowledge.
Later she landed a lock at citizen TV anchoring the Wednesday Prime Time alongside Michael Njenga before she was fired.
"The dip I had when I lost my job could have been a moment of despair. You know, so now what? I was in my prime.
I did a good job, it happened and it had to be done," she said.
4. Salim Swaleha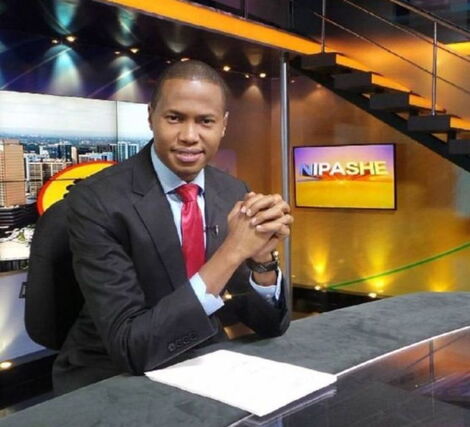 NTV Anchor Salim Swaleh.
File
Salim Swaleh, who still enjoys an illustrious career with NTVwas once a hotshot a citizen TV but was forced to quit under controversial circumstances.
Reports at the time indicated that his departure was likely triggered by an incident where he was allegedly spying for former Nairobi governor Mike Sonko.
That was after the anchor was in the war when he threw Sonko against outgoing Permanent Secretary of the Interior (PS) Karanja Kibicho.
In the aftermath, Swaleh submitted his letter of resignation and left without much ado. However, he has revived his career at NTV.
5. Joey Muthengic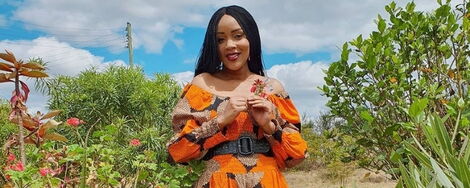 Former Citizen TV host Joey Muhengi poses for a photo on August 1, 2020
Instagram
Joey Muhengi was a TV mainstay for years, anchoring the morning show on citizen TV before she stopped.
During her tenure, she organized the day break alongside other heavyweights in the industry such as Waihiga Mwaura, Fred Indimuli and Willis Raburu.
However, in November 2018, her reign ended on a whim in what was widely speculated as her decision to promote a gambling company that rivaled one owned by Royal Media Services (RMS).
She reportedly filed for a week's notice before quietly leaving the glam.
accident