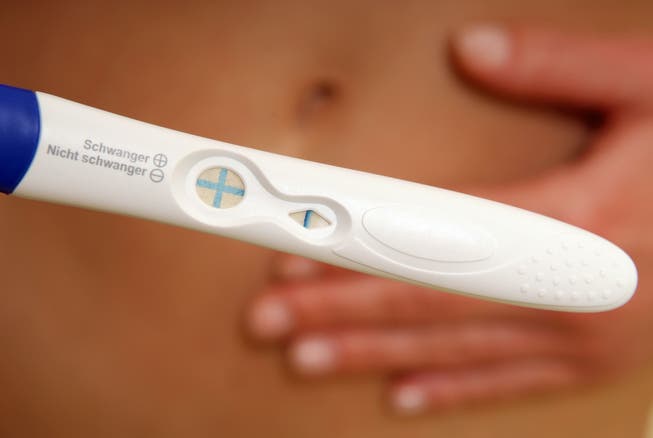 Controversial

Bundestag revokes ban on abortion advertising
Paragraph 219a, controversial for so many years, the ban on abortion advertising is now a thing of the past. The traffic light applauds, the left also welcomes the movement – the rest of the opposition is outraged.
In Germany, the Bundestag has decided to lift the controversial abortion advertising ban. A large majority of MPs voted in plenary on Friday in favor of the government's bill to remove Article 219a of the relevant criminal code. The Christian Democrats and the populist right-wing AfD voted against, there were no abstentions.
Section 219a has so far ruled that abortion cannot be advertised – but in the past this has repeatedly led to doctors not being able to provide detailed information about abortion without risking criminal prosecution. That should change now. Doctors have a right to information in the draft approved by the government.
Previous judgments against doctors are overturned
In addition to the deletion of Article 219a, the Bundestag resolution provides for the annulment of judgments against doctors since October 3, 1990 on the basis of the paragraph. This is the case of the general practitioner from Giessen, Kristina Hänel, who was convicted in 2017 on the basis of section 219a and has been fighting for years for the abolition of the paragraph. She sat with other doctors on Friday in the Bundestag in the visitors' gallery.
Federal Justice Minister Marco Buschmann called the old regulation "absurd and outdated". Every conviction of doctors is "one conviction too many," Buschmann said. "Today is a great day," said Federal Family Minister Lisa Paus. "Women's health and self-determination – these are human rights." Paus pointed out that the criminal responsibility for abortions must also be discussed in general.
The CDU/CSU and the AfD have expressed outrage over the law's abolition. MPs from both parliamentary groups have repeatedly stressed that women can already obtain detailed information about abortions and that the rights of unborn life should not be overlooked.
The law still needs to be officially adopted by the Bundesrat, but it can enter into force without the consent of the Länderkammer. Nothing will change in the German abortion law itself. According to the current legal situation, an abortion is not punishable in Germany if it is performed within the first three months after conception after compulsory counseling in the event of a conflict. There are also no legal consequences if there are medical reasons for the dismissal or if the woman was raped. (dpa)