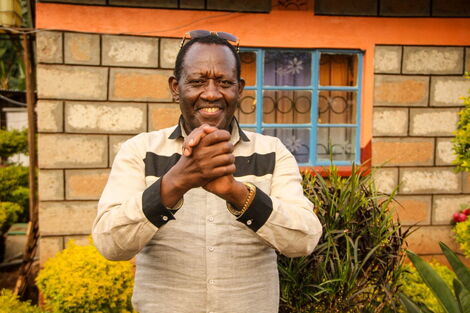 The National Ordinary People Empowered Union (NOPEU) party has issued an apology after a campaign poster of its party leader on a street sign went viral, sparking an outcry among TAUT.
In a statement by the party's general secretary, Rodgers Kimpembe Mpuru, the party expressed regret over the poster saying it was working to correct the anomaly.
Kimpembe's statement came after TAUT questioned why former Tiagania East MP Mpuru Aburi's team put up posters all over a road sign warning motorists of a bump.
An image of EALA MP Mpuru Aburi at a past event.
Twitter
Mpuru Aburi
"Why allow this to happen surely? Later, motorists will meet the cops at the corner of the street who will then ask them why they did not see the road sign", asks a user.
"This is not correct. We will rectify this immediately. Our apologies," Kimpembe replied.
Additionally, a section of social media users have called on the Kenya National Highways Authority to take action against the party, with many saying blocking the traffic sign could lead to accidents.
Aburi, who currently sits among Kenya's representatives in the East African Legislative Assembly (EALA), is seeking to regain his seat through NOPEU, a party affiliated with the Azimio La Umoja coalition party. OneKenya.
In recent months, since the start of party nominations, various candidates have put up posters on road signs amid calls for stricter regulations by road agencies and the IEBC.
In March, the Green Thinking Action Party (GTAP), through its leader, Isaack Kalua, called on TAUT Electoral and Borders Commission (IEBC) and KeNHA to issue heavy fines against politicians whose posters were considered to have polluted the environment.
"As a party, we call on the IEBC to impose a post-election environmental clean-up fee. This should be included in the fees paid on commission by aspirants for various positions.
"Let's deal with pollution problems during campaigns now, not tomorrow, not when it's too late. We can't wait for things to get bad and we start to overreact," Kalua said.
At the height of the 2017 campaigns, KeNHA warned politicians of a Kshs 85,000 fine if their campaign posters were affixed to street signs or road pillars.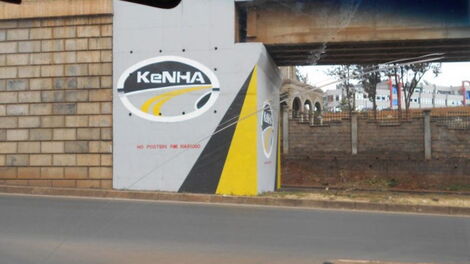 A Kenya National Highways Authority (KeNHA) sign on a highway.
Twitter
accident