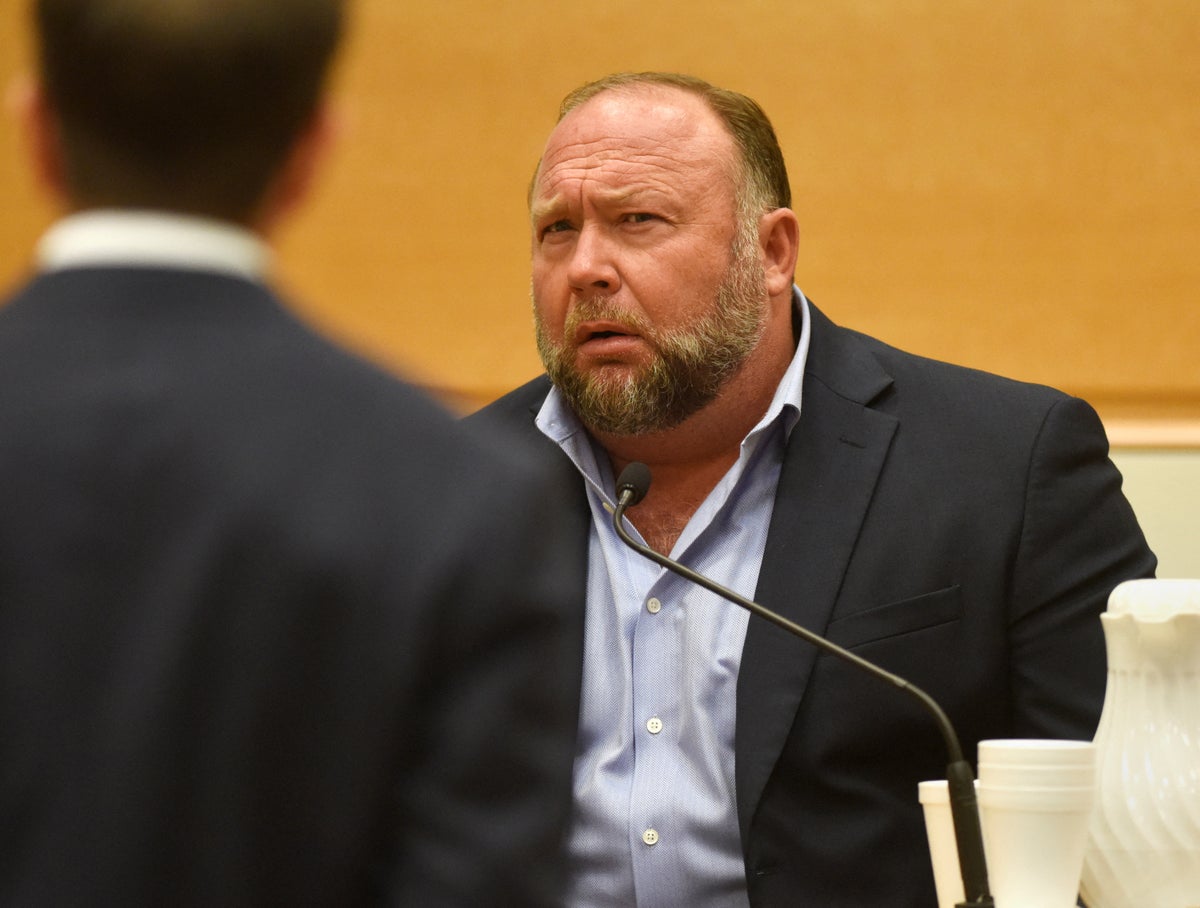 Alex Jones has bizarrely claimed that his furious outburst during testimony at the second trial for defamation over his lies about Sandy Hook has caused more damage to the opposition than himself.
The Infowars presenter furious with reporters outside the court in Waterbury, Connecticut, on Friday morning when his attorney Norm Pattis was inside and told the judge he would waive his right to question Mr. Jones.
Pattis said he hoped the move would "lower the temperature" in the courtroom and that Mr Jones will testify for the defense at a later point in the trial.
Tensions flared Thursday afternoon when Mr Jones, under direct investigation from plaintiffs' attorney Christopher Mattei, shouted that he was "done apologies" for his blatant claims about the 2012 mass shootings.
He lost his temper after Mr. Mattei claimed he put a "target on the backs" of the victims' families by calling them "crisis actors" in the 2012 elementary school shooting, which he called cheating millions on broadcasts. .
Mr Jones and Mr Mattei struggled for several minutes – as families wiped away tears on the gallery – before Judge Barbara Bellis finally brought proceedings back under control.
Speaking to reporters Friday morning, Mr. Jones claimed his defense chose not to cross-examine him because it "wasn't necessary".
"Chris Mattei has completely self-destructed with a lot of twisted information and lies," he said of the testimony.
"I wasn't allowed to defend myself, so I just had to sit there while he lied and lied and lied. Then he had a big Perry Mason moment where he blew up and started yelling at me."
He said the judge "couldn't punish me because she wasn't willing to punish him" and claimed his lawyer later told him, "If you'd have done what Chris Mattei did, you would have been guaranteed to be in jail."
Mr Jones added: "Chris Mattei has already rigged the process, he's already got it where I can't provide evidence, and then he yells at me for five minutes, and I just respond and say, 'You're an Ambulance fighter, you're a despicable person," right back at him pretending I'm the devil."